The Golden Rules to Healthy Skin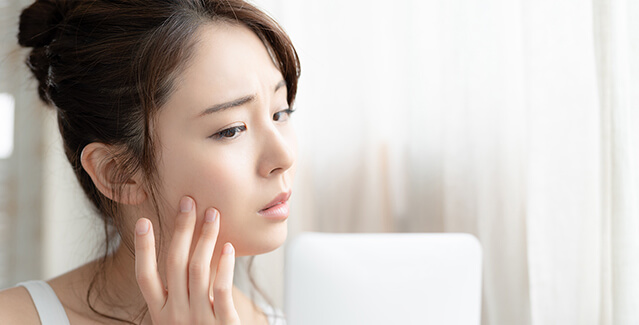 You may not have visible pores along your T-zone and you rarely experience breakouts but your skin simply suffers from dullness. Sounds like you? Read on.

You may have heard that radiant skin starts from within. That's completely true and irrefutable. Your diet, sleep, lifestyle, stress are all factors that affect your skin. By now, you should know that skin care is cumulative. There's no one single trick to transform your skin overnight but these are where you can start building your healthy skin.
Cleanse your face
Not cleansing your face of all its makeup and dirt not only causes breakout but it also accelerates ageing. What?!

Free radicals are created from pollution such as smog, dust, cigarette smoke and the sun. If you don't properly cleanse your face at the end of the day, these free radicals have more time on your skin to disrupt your skin cells.


You can start off with a oil-based cleanser to remove makeup and sunscreen, then double cleanse with Cetaphil Gentle Skin Cleanser to remove all impurities while balancing the pH level of your skin.
Keep your face hydrated
Dehydration is the number one cause of dull skin and wrinkles. To keep your skin bouncy and elastic, make sure you use a moisturiser daily and nightly that is suitable for your skin type. You may want to use a different moisturiser or serum in the day compared to the night for different functions.

Texture is important, especially if you'd be using it often. We recommend Cetaphil DailyAdvance Ultra Hydrating Lotion. It contains Epidermal Replenishing Complex (ERC5) which keeps skin hydrated for 24 hours without feeling greasy.

Tip: Hydrate your skin immediately after stepping out of the shower for best results
Protect your skin
UV rays are a silent killer when it comes to your skin health. Wear a sunscreen even if you're indoors all the time as sunlight can enter your room through windows.

Look for one that has a texture you're comfortable with wearing. For optimum sun protection against UV rays, you should look for an established and trustworthy dermatological sunscreen brand that offers a broad spectrum defense against UVA and UVB.

Tip: Use a sunscreen with at least SPF 30 and above, and apply at least 20 minutes before going out under the sun. Note that SPF number does not directly correlate with duration of protection - it is important to reapply sunscreen if under the sun for more than 2 hours.
Eat a balanced diet
Think fresh, non-processed or preserved food, low fat and low sugar, rich in vitamins and colorful natural antioxidants. As delicious as it may sound, salty and sugar laden foods may contribute to skin dehydration and ageing.

A diet rich in fibre and antioxidants, such as one consisting of brown rice, whole grains is the recipe to glowing, youthful skin.
Get plenty of beauty sleep
Last but not least, try to get enough shut-eye. Most healthy adults need 7-9 hours of sleep at night to function at their best. Your skin makes new collagen, boosts blood flow to your skin and repairs your skin while you sleep. It's no wonder they call it 'beauty' sleep!
---